Movie News
Who Will Direct THE THEATRE BIZARRE 2: GRAND GUIGNOL?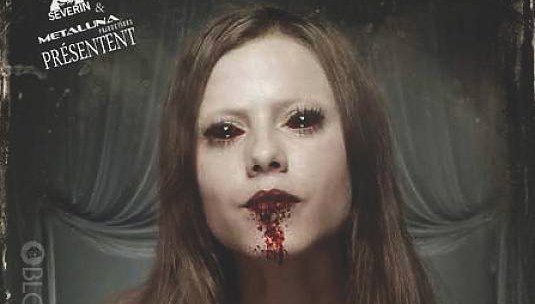 Some are still in talks, some are officially on board, but the most important thing is that The Theatre Bizarre 2: Grand Guignol is definitely coming, and that some of the most talented filmmakers are attached to direct the sequel! Check them all out in the rest of this report & let us know what you think! As you already know, a 2011 horror anthology film The Theatre Bizarre featured six stories inspired by Paris' Grand Guignol theatre, and directed by Douglas Buck, David Gregory, Karim Hussain, Buddy Giovinazzo, Tom Savini and Richard Stanley. The sequel, titled The Theatre Bizarre 2: Grand Guignol is set to shoot later this year, and thanks to BD, we know that Olivier Abbou, Xavier Gens, Lucile Hadzihalilovic, Pascal Laugier, Talal Selhami, Julien Maury and Alexandre Bustillo have all been tapped to direct it.
After the critical success of the first Theatre Bizarre anthology, it felt only natural to follow up with another serving of more over-the-top, brutal, visionary, envelope-pushing tales. And this time, carte blanche was given to the creme de la creme of French directors, who were all very happy to take Grand Guignol back to its original birthplace.
Sounds promising, make sure you stay tuned for more updates!