Movie Posters
Winter's Bone Front-Runner at Film Independent Spirit Award 2011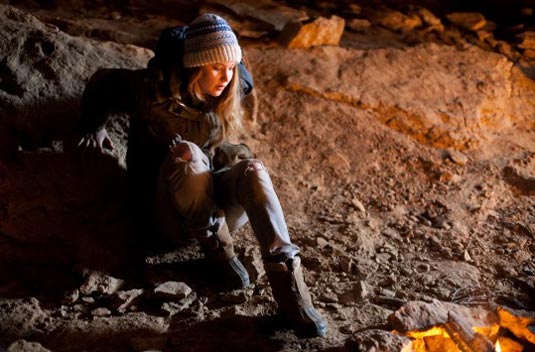 "If you had a fleeting chance to escape a life of drudgery and poverty, of living hand-to-mouth in a closeknit rural community, would you take it?" That's exactly the thing with
Winter's Bone
, an adaptation of
Daniel Woodrell
's 2006 novel of the same name. The film was written and directed by
Debra Granik
, and stars lovely
Jennifer Lawrence
. Winter's Bone stars Lawrence as an Ozark teen named Ree Dolly, the sole guardian to her younger siblings, who is forced to search for her missing father in order to save her family's home.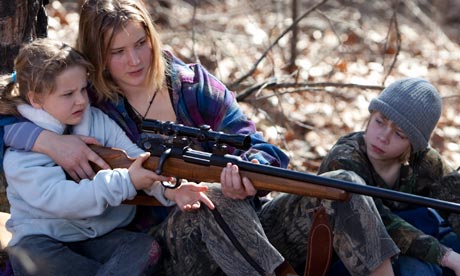 One of the people she goes to is Uncle Teardrop, played by John Hawkes, an intimidating relative who may have the answer to her father's whereabouts. "I think she was strong and stubborn and determined and she had a heart that was almost too big for her," Lawrence said, describing her character, and added: "I love stories that have a beginning, middle and an end. They start out one way and they come out on the other end, whether it's worse or better. I'm fascinated with characters that don't take "no" for an answer, which is just the definition of Ree." That's probably the best description of this movie that has already won a number of awards, including the Grand Jury Prize: Dramatic Film at the
2010 Sundance Film Festival
. Then, when it comes to
2011 Film Independent Spirit Award
Winter's Bone leads with even seven nominations! Movie is nominated for Best Film, Best Actress, Best Screenplay, Best Director, Best Supporting Actor, Best Supporting Actress and Best Cinematography.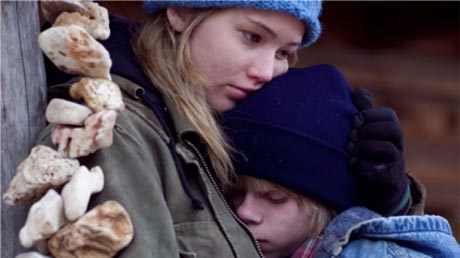 Movie also received four
Academy Award 2011 nominations
in the categories of Best Picture, Best Adapted Screenplay, Best Actress and Best Supporting Actor. Ok, we do understand that it's hard to believe this drama, budgeted at just $2 million, has a chance to win an Oscar, but… who knows, never say never! Jennifer Lawrence stars as Ree Dolly,
John Hawkes
as Teardrop,
Lauren Sweetser
as Gail,
Garret Dillahunt
as Sheriff Baskin,
Dale Dickey
as Merab,
Shelley Waggener
as Sonya,
Kevin Breznahan
as Little Arthur,
Ashlee Thompson
as Ashlee,
Tate Taylor
as Satterfield,
Sheryl Lee
as April,
Cody Shiloh Brown
as Floyd and
Isaiah Stone
as Sonny. We wish them good luck! [youtube]http://www.youtube.com/watch?v=c0khRUfTfPM[/youtube]
Winter's Bone Trailer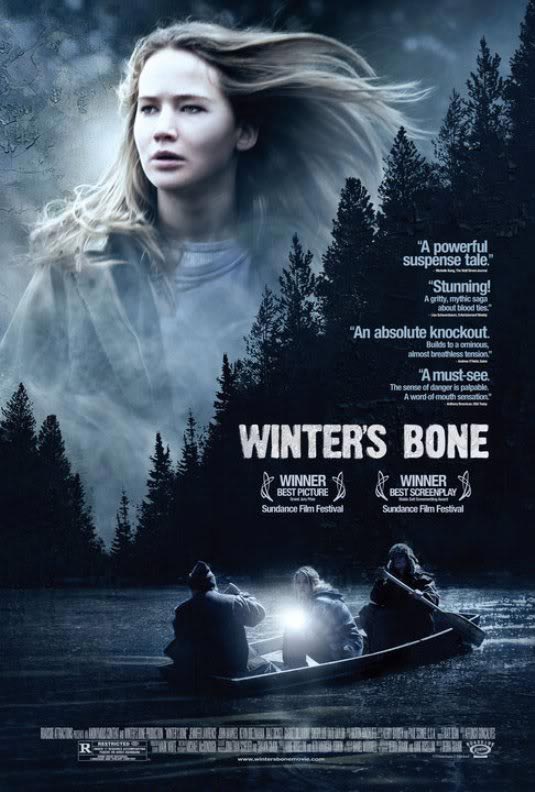 Winter's Bone Poster