Movie Photos
X-MEN: DAYS OF FUTURE PAST: New On-the-Set Images Reveal Redesigned Beast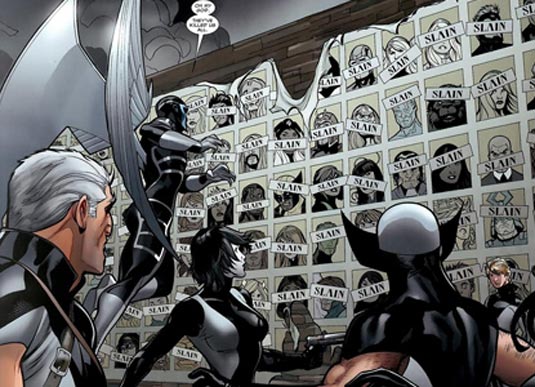 You know, I sometimes really thank the Fates for existence of fan clubs, sites and stuff like that. Even (I know I'm going to regret this immediately) for paparazzi. Why am I spouting this (seemingly) load of bollocks? Think about it. If it weren't for them, we wouldn't be able to keep ourselves updated on all of our favourite movie-stuff.
This time, the thanks go to Fan-Girl.org for bringing us the first batch of pics showing redesigned Beast/Dr. Hank McCoy from Bryan Singer's X-Men: Days of Future Past.
As you might remember, one of the earliest official set images that director Bryan Singer revealed over the course of production on X-Men: Days of Future Past was a sneak-peek at some concept art for the character of Beast, played by Nicholas Hoult, which hinted at a bit of a redesign in regard to what we've seen in X-Men: First Class. Sure enough, these set photos confirm that the character does indeed look fairly different. What's even better, the images reveal a pretty intense-looking showdown between Beast and Michael Fassbender's Magneto, whose first official pic we've seen yesterday. Take a look at the pics below:
X-Men: Days of Future Past opens on July 18th, 2014 and also stars Hugh Jackman, James McAvoy, Jennifer Lawrence, Peter Dinklage, Ellen Page, Patrick Stewart, Anna Paquin, Ian McKellen, Halle Berry, Shawn Ashmore and others.
Fan-made poster by Wobbly: