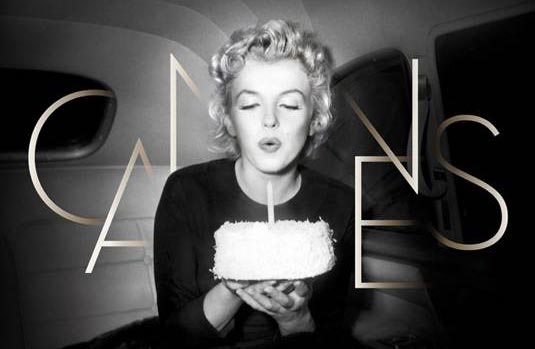 Another film festival is over and as usual – we're here to share the complete list of winners with you.
The 65th Cannes Film Festival, which began on Wednesday, May 16th, ends today, and as we previously reported, there's quite strong competition out there.
This year even 22 films were competing for the top prize of the Festival – Palme d' Or, and it looks that Cannes audience really had a good chance to watch the most interesting projects from all over the world.
So, as you see from the list below, it was quite successful night for Beyond The Hills team – an award for best screenplay and best actress as well. Interesting thing: Best actress was shared by Cosmina Stratan and Christina Flutor.
As for the top prize – well, we could say that Haneke is no surprise. Michael Haneke won Palme D'Or for his 2009 The White Ribbon and there you go – he wins again, only this time with his latest project simply titled Amour.
But what definitely comes as a surprise is that there's no Rust & Bones on this list. Or, at least Marion Cotillard who stars as the lead.
One thing is for sure – we definitely loved everything about this project, and in case you're not so familiar with the whole thing – make sure you check out our previous reports about Jacques Audiard's new project.
When it comes to actors and directors from USA, we had a little bit strange situation. I mean, let's be honest, we all expected a lot from Brad Pitt, Robert Pattinson and his darling Kristen Stewart, right? Not to mention titles like Moonrise Kingdom and The Paperboy. Or even Lawless. But – nothing.
Still, we should congratulate to all lucky winners, and hope that we'll have more fun next year at Cannes!
As usual, FilmoFilia gives you an opportunity to watch a live-stream straight from Cannes, and you can also check out our full list of winners as they come in. Here's what we have so far:
Palme d'Or:
AMOUR (LOVE) – Michael Haneke
Grand Prix:
REALITY – Matteo Garrone
Best Director – Prix de la Mise en Scene:
POST TENEBRAS LUX by Carlos Reygadas
Best Screenplay – Prix du Scenario:
Cristian Mungiu – DUPÃ DEALURI (AU-DELA DES COLLINES/BEYOND THE HILLS)
Camera d'Or – Best first feature:
BEASTS OF THE SOUTHERN WILD by Benh Zeitlin
Jury Prize – Prix du Jury:
Ken Loach for THE ANGELS' SHARE
Best Actress – Prix d'interpretation feminine:
Cristina Flutur & Cosmina Stratan DUPÃ DEALURI (AU-DELA DES COLLINES/BEYOND THE HILLS)
Best Actor – Prix d'interpretation masculine:
Mads Mikkelsen JAGTEN (LA CHASSE/THE HUNT) (Thomas Vinterberg)
Short Film Palme d'Or:
SESSIZ-BE DENG (SILENCIEUX/SILENT) – L.Rezan YESILBAS
[youtube width="535" height="350"]http://www.youtube.com/watch?v=mmQ8-VZhDzk [/yo[/youtube]