Summit Entertainment announced today that David Slade has been hired to direct "The Twilight Saga: Eclipse," the third installment of the series based on the best-selling teenage supernatural romance novels by Stephenie Meyer. The announcement was made by Erik Feig, Summit's President of Production. Slade's credits include "Hard Candy" and "30 Days of Night."
Melissa Rosenberg, who penned the adaptations of "Twilight" and its sequel, "New Moon," will also script "Eclipse."
Stephenie Meyer herself release a quote, saying:
I am thrilled that David Slade will be directing "Eclipse". He's a visionary filmmaker who has so much to offer this franchise. From the beginning, we've been blessed with wonderful directorial talent for the Twilight Saga, and I'm so happy that "Eclipse" will be carrying on with that tradition.
Erik Feig adds:
Stephenie Meyer's 'Eclipse' is a muscular, rich, vivid book and we at Summit looked long and hard for a director who could do it justice. We believe we have found that talent in David Slade, a director who has been able to create complex, visually arresting worlds.
Synopsis: In "Eclipse," Bella once again finds herself surrounded by danger as Seattle is ravaged by a string of mysterious killings and a malicious vampire continues her quest for revenge. In the midst of it all, she is forced to choose between her love for Edward and her friendship with Jacob – knowing that her decision has the potential to ignite the ageless struggle between vampire and werewolf. With her graduation quickly approaching, Bella is confronted with the most important decision of her life.
The "Twilight Saga: Eclipse" is scheduled for a US release on 30 June 2010.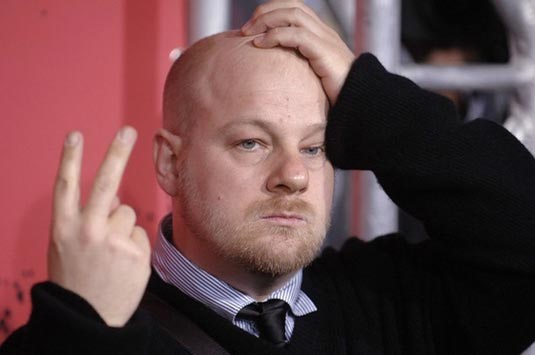 Not the second Mr Slade, Eclipse is the third book
"Twilight" was released in theatres on November 21, 2008 grossing $69.6 million domestically during its first weekend. To date the film has grossed over $380 million worldwide.
The second installment of the film franchise, "The Twilight Saga: New Moon," features Kristen Stewart, Robert Pattinson and Taylor Lautner, and will be released November 20, 2009.