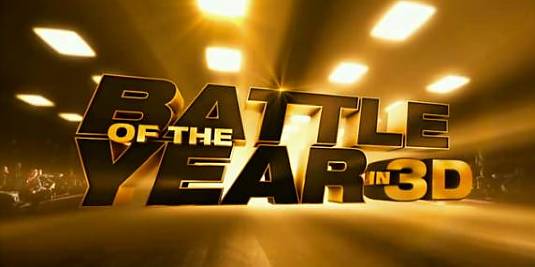 These boys will teach you how to dance! Battle of the Year (originally titled Battle of the Year: The Dream Team) is an upcoming 3D dance film directed by Benson Lee, which is set to open this September, and as you're about to see from this brand new trailer – the whole thing looks fantastic!
Battle of the Year is the Olympics of break dancing – an annual competition held every year that attracts all the best teams around the world. But this time, an American b-boy crew heads to France to compete at the Battle of the Year International Championships. Benson Lee directs the movie from a script written by Brin Hill and Chris Parker, and the whole thing is inspired by the actual World championship held yearly in France.
The film revolves around Dante (played by Laz Alonso) and Blake (played by Josh Holloway) who try to put together a B-boy team that will win the upcoming Battle of the Year under the belief that proper coaching can take any team to victory. [jwplayer mediaid="150187″]
It's been 15 years since the American team won and Los Angeles Hip Hop mogul and former B-Boy Dante wants to put the country that started the sport back on top. He enlists his hard-luck friend and former championship basketball coach Blake to coach the team. Believing the right coach can make any team champions, they assemble a Dream Team including all the best b-boys across the country. With only three months until Battle of the Year, Blake has to use every tactic he knows to get 12 talented individuals to come together if they're going to bring the trophy back to America.
Beside Holloway and Alonso, the rest of Battle of the Year cast includes Josh Peck, Caity Lotz, Chris Brown, Terrence Jenkins, and Alex Martin, and the movie is set to hit theaters on September 13th, 2013. Let us know what you think about the video & stay tuned for more updates!