Movie News
British Thespian Luke Evans to Star in The Amateur American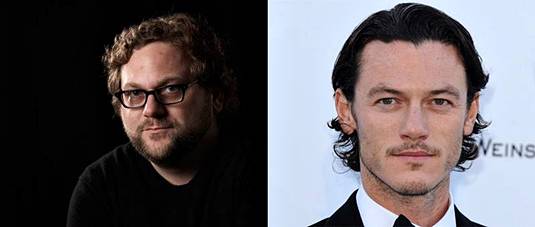 FilmNation Entertainment and Likely Story have cast Hollywood's latest leading-man, British actor Luke Evans (Tamara Drewe) to star in the action-thriller The Amateur American. Written and to be directed by Ross Katz, The Amateur American is scheduled to shoot in Europe in September.
Based on the novel of the same title by J. Saunders Elmore, The Amateur American is written and will be directed by DGA-WGA Winner Katz, previously helmed HBO Films' Taking Chance, who also produced such indie flicks as In the Bedroom and Lost In Translation. This thriller is about a young American living in Paris who accepts a job working for a shadowy employer and soon finds himself framed for murder and caught up in a deadly game of espionage, blackmail, and deceit.
FilmNation was pleased with Evans after watching his work in its recently realized The Raven, in which he starred alongside John Cusack. Evans also played Apollo in Clash of the Titans, and Zeus in the upcoming Immortals, as well as Aramis in The Three Musketeers. It's almost a regular occurrence, certainly a growing trend, that offshore thesps were tapped to play Americans — especially in superhero movies from Batman to Superman and Spider-Man.
FilmNation's Aaron Ryder said: "We had the pleasure of working with Luke Evans on The Raven and his performance in it is extraordinary. He is an ideal contemporary leading man."
Likely Story's Anthony Bregman adds: "Welshman Luke Evans is in fact an amateur American, but now he is our Amateur American — which means he will now be duped, seduced, imprisoned, shot at, chased, and nearly killed by all manner of professional Europeans. We can't wait!"
FilmNation just picked up House at the End of the Street with Winter's Bone star Jennifer Lawrence and Likely Story is scheduled to get underway on the Stephen Frears-directed Lay the Favorite with Bruce Willis, Rebecca Hall and Catherine Zeta-Jones.
The Amateur American coming out in theaters sometime in 2012. Stay tuned for more details to come.