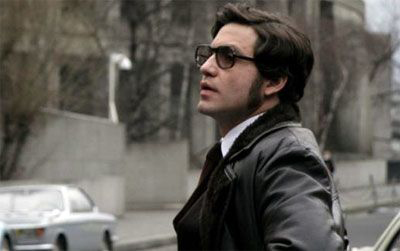 Olivier Assayas' Carlos will screen at this year's Festival de Cannes! But, this movie wasn't on the initial list of named films, and is not included In Competition!
Instead, it will be screened Out of Competition, due to the fact it is reportedly set to play on French cable network Canal+ and the Cannes committee didn't want what appears to be a "TV movie" screening In Competition.
Interesting story of Venezuelan revolutionary, Ilich Ramirez Sanchez, who founded a worldwide terrorist organization and raided the OPEC headquarters in 1975 before being caught by the French police.
If you prefer the official Carlos synopsis part, than check this out: "His name is Ilich Ramirez Sanchez, but everybody calls him Carlos. For two decades, he was the most wanted terrorist on earth. Manipulated by Arab secret services, protected by the Eastern bloc, in various disguises and under many pseudonyms, he headed a worldwide organization responsible for spectacular killings, hijackings and bombings.
This is the story of a man snatched from ignominious exile in Sudan to answer for his crimes in France. It is the story of Carlos the Jackal."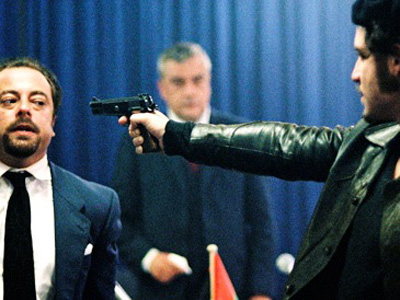 Co-produced and co-financed by Gallic pay TV group Canal Plus, Carlos is a made-for-TV miniseries that runs 5 1/2 hours. So, basically, the film will be released in two formats: as a television mini-series and as a two-hour long feature.
The mini-series is set to air in the US on The Sundance Channel at some point this year, and the shorter version will be released theatrically by IFC Films.
We guess that it's going to be successful, since the film stars Edgar Ramirez (we all remember him from titles like The Bourne Ultimatum and Che). Ramirez of course plays Venezuelan revolutionary terrorist, but movie also includes actors Julia Hummer, Alexander Beyer, Anna Thalbach and Susanne Wuest. Olivier Assayas and Dan Franck were in charge for the story.
Let's also mention that this French director is quite familiar with Cannes fest, considering Assayas is a three-time Golden Palm nominee with Clean (2004), Demonlover (2002) and Sentimental Destinies (2000).
Let's see how things will work out for him with this interesting project, that's already described as "epic project about terrorist Carlos the Jackal".
Check out Carlos poster, photos and full synopsis