Movie News
Mia Wasikowska Joins Juliette Binoche In SILS MARIA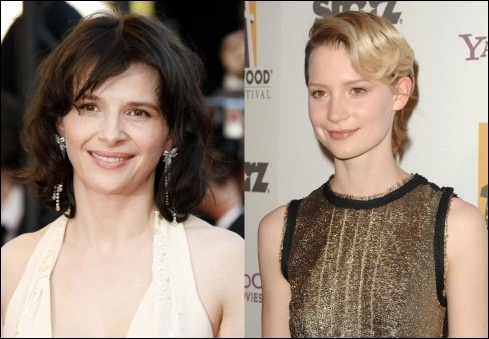 Juliette Binoche and Mia Wasikowska will play the lead roles in the Olivier Assayas upcoming film tentatively titled Sils Maria. Binoche plays the famous actress Maria Enders, while Wasikowska will play her assistant.
The meta-fiction English-language film will be supported by Arte France Cinema.
Sils Maria is a small village in the Swiss Alps where many artists and intellectuals of the nineteenth and twentieth centuries stayed, including Nietzsche, Thomas Mann, Proust, Cocteau and Moravia.
Twenty years after experiencing success in interpreting the troubled young girl Sigrid, Maria Enders, at the peak in her international career, faces the same room, but on the other side of the barrier. Maria thinks back on 'ageism, insecurities and doubts brought about by a successful, yet controversial role she played two decades prior.'
After Summer Hours and Rendez-vous, Sils Maria marks Assayas' third collaboration with Binoche.
Shooting begins this summer in Germany and Switzerland.