Movie News
Contraband Director Baltasar Kormakur to Produce ROCKET MAN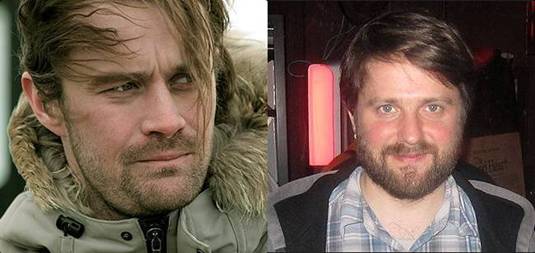 Here's another project that could be gaining more publicity with its Hollywood remake what will probably happen with an upcoming Contraband, a remake of the 2009 film Reykjavík-Rotterdam. Both the new project entitiled Rocket Man and Reykjavik are Icelandic and both have attached Baltasar Kormakur as a key person, only this time Kormakur is set to produce his next feature instead of directing it. Another Icelandic heavyweight, talented Dagur Kari is 'writing a film that takes place in Iceland and is in Icelandic.' Kari's first feature film Noi the Albino won several international awards, followed with his Dark Horse (Voksne Mennesker), which was screened in the Un Certain Regard section at the 2005 Cannes Film Festival. His third feature was first English language film The Good Heart, starring Brian Cox, Paul Dano and Isild Le Besco. Kari told Screen:
I have now made three films in three different languages and it seemed that either I could continue finding a new language for every film or call it a cycle that has come to an end. I chose the latter and it feels that I am back on home base. I am writing a film that takes place in Iceland and is in Icelandic. It feels a bit premature to reveal the content of the film, but it is an intense character study of a man in his 40s, who can't seem to be able to let go of his childhood. I am trying to freshen up the creative energy and renewing my methods, but whether that will show in the final outcome, I don't know.
Kormakur added:
I've been a fan of his work since he started, we've been talking about working together for a while and the time is right now. He has a very special voice.
Kormakur's thriller of the smuggling story, Contraband, will be released in January with Mark Wahlberg, Kate Beckinsale, Ben Foster, Giovanni Ribisi, and Diego Luna leading the cast. He is also developing his Viking project with Working Title, and will helm WT's Everest, which had previously attached Stephen Daldry (Extremely Loud and Incredibly Close). [youtube]http://www.youtube.com/watch?v=SjcCbSmF_OA[/youtube]

Contraband – Trailer

 Source: Screendaily