Movie News
Daniel Radcliffe to Star in The Woman in Black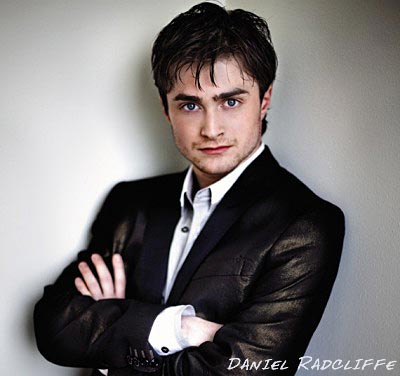 Daniel Radcliffe will take the lead in The Woman in Black, Hammer Films and Alliance Films hotly anticipated adaptation of Susan Hill's best-selling novel, it was announced today by Simon Oakes, and Nigel Sinclair of Exclusive and Hammer. To be directed by James Watkins (Eden Lake) and written by Jane Goldman (Kick Ass, The Debt) The Woman in Black follows a young lawyer, Arthur Kipps (Radcliffe), who is ordered to travel to a remote corner of the UK and sort out a recently deceased client's papers. As he works alone in an old and isolated house, Kipps begins to uncover its tragic secrets, and his unease grows when he discovers that the local village is held hostage by the ghost of a scorned woman set on vengeance. Production is expected to begin in the Fall of 2010. Exclusive and Alliance Films will co-finance the film. Alliance Films will also distribute the film in the United Kingdom (Momentum), Spain (Aurum) and Canada (Alliance Films). Exclusive Films International, headed by Chairman Guy East and President of International Sales and Distribution Alex Walton, is handling worldwide sales. Daniel Radcliffe is of course, best known for his portrayal of the bespectacled wizard Harry Potter, in the hugely successful series of feature films based on J. K. Rowling's publishing phenomenon. He has starred in all eight films and collaborated with respected directors Chris Columbus, Alfonso Cuaron, Mike Newell and David Yates. He also starred in Brian Kirk's My Boy Jack (written by and also co-starring David Haig), playing the role of Rudyard Kipling's tragic 17 year old son who went off to fight in the First World War. Most recently Radcliffe has proved him self an accomplished stage actor, receiving tremendous reviews and acclaim for his portrayal of Alan Strang in Peter Shaffer's Equus in the West End and on Broadway. Radcliffe will return to Broadway next Spring to star in the musical How to Succeed in Business Without Really Trying.
"'When I met Dan, it was quite uncanny how closely our thoughts on the story mirrored each other: I can't wait to get down to work with him to fashion a compelling character and a classy ghost story that tugs at the heart and chills to the bone,"
says James Watkins. Simon Oakes continues,
"We're thrilled to have Daniel on board, I can think of no better actor to play the role of Arthur Kipps. I'm confident that under the direction of James Watkins, he'll take Jane Goldman's script and deliver an utterly intense and compelling performance."
Daniel Radcliffe said,
"I am incredibly excited to be part of The Woman In Black. Jane Goldman's script is beautifully written – both tender and terrifying in equal measure. It is thrilling to be working with James Watkins. From his brilliant work on Eden Lake and also having met him and heard his vision for the film, I know he will make a fantastic film."
The Woman in Black is produced by Simon Oakes for Exclusive's Hammer Films label and Richard Jackson at Talisman Films. Exclusive's Nigel Sinclair and Guy East are serving as Executive Producers, along with Roy Lee for Vertigo Entertainment (The Ring). Jane Goldman (Kick-Ass) is adapting the screenplay, based on Susan Hill's best-selling novel. Susan Hill's novel has become a modern classic, appearing on the national curriculum in the United Kingdom. The Woman in Black was also adapted into a stage play by Stephen Mallatratt, first performed at the Theatre-By-The-Sea in Scarborough, UK in 1987. It moved to the Fortune Theatre in London's West End in 1989, where it still successfully runs today, over twenty years later, and has been performed the world over. Exclusive is currently in post-production on three films: Matt Reeves' Let Me In starring Kodi Smit-McPhee, Chloe Moretz, Elias Koteas and Richard Jenkins (produced through its Hammer Films label, Overture Films will release the film in October 2010); Antti Jokinen's The Resident starring Hilary Swank, Jeffrey Dean Morgan, Lee Pace and Christopher Lee (produced through Hammer Films); and Peter Weir's The Way Back starring Ed Harris, Jim Sturgess, Saoirse Ronan, Mark Strong and Colin Farrell. The company recently premiered Spitfire Pictures' The Last Play at Shea, about Billy Joel and his last performance at Shea Stadium, at the 2010 Tribeca Film Festival and is currently in production on the authorised history of Formula 1.
Daniel Radcliffe wallpaper (1280×1024 px)