Movie News
Director George Tillman Jr. to Helm Miles Davis Biopic‎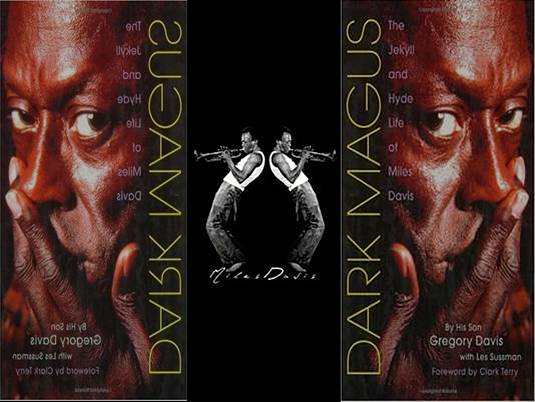 Miles Davies, the unwitting father figure of cool jazz as well as of jazz fusion, who endlessly reinvented himself and evolved as a musician and a composer, for almost fifty years, will finally make it way to the big screen. Helmer
George Tillman
(Notorious, Soul Food) has been hired to develop and direct a feature film version of jazz legend Miles Davis. Tentatively titled
Miles
the movie will be loosely based on the novel 'Dark Magus: The Jekyll and Hyde Life of Miles Davis' written by his elder son, Gregory Davis – the late trumpeter's son will consult on the film, too.
Isaac Fergusson
penned the original draft of the screenplay. One of the producers of the Miles project, Nick Davis Raynes said:
Our intention is to make a feature film that will appeal beyond the worldwide audience of Miles Davis die-hard fans, to also include those who don't know the first thing about the man, and introduce new ears to his music. In much the same way that Walk The Line and Ray were able to open the world's eyes to the life stories of Johnny Cash and Ray Charles, respectively, we want to make a film that will do the same justice for Miles Davis. Miles, in his fifty-year career as a musician, transcends time, space and race.
A biopic will focus on Miles Davis as a musical genius and innovator, whose 50 year career included collaborations with other jazz greats like John Coltrane, Gil Evans, Thelonius Monk and Charlie Parker Conquering personal demons and heroin and cocaine addition the way, the legendary trumpeter/composer bounced back and continued blazing his own trail until his death in 1991. Since playing Davis in the 1998 HBO film The Rat Pack, actor
Don Cheadle
has been trying to get a biopic on the musician off the ground for years now, and he even planned on producing and directing the film himself. But the project still hasn't come to realization. Maybe Tillman will be interested in testing Cheadle's talents for this film and the two can bring their passion for Davis together for a definitive and collaborative biopic. We just have to wait and see. [youtube]http://www.youtube.com/watch?v=kDDv6pAbN_U[/youtube]
Notorious- Trailer
[youtube]http://www.youtube.com/watch?v=9b2kWkhl3v4[/youtube]
Miles Davis – It Never Entred My Mind (1956)