Movie News
Disney Buys Max Landis' Untitled Space Adventure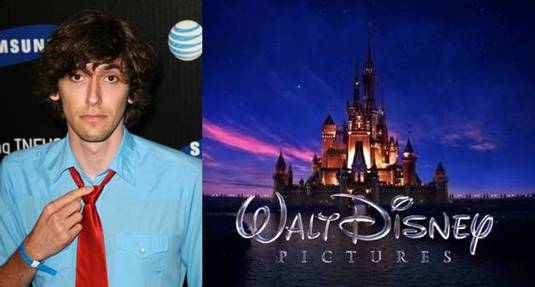 Walt Disney have picked up a space adventure pitch from the up-and-coming screenwriter Max Landis — one which will be produced by Andrew Panay under his Panay Films banner.
There are no details about the movie other than still sketchy: said to be an adventure film set in space, the script focuses on 'the emotional journey of a brother and sister as they undertake an epic adventure.'
The deal with Landis comes just weeks after the Mouse House hired commercial director Brian Beletic to helm an untitled action adventure, based on their park attraction Matterhorn, featuring a young group of explorers and extreme sports junkies.
Max – the son of John Landis – already has one of the many Frankenstein adaptations in production, aligned with Fox, with Real Steel's Shawn Levy attached to direct as well as a reworking of a fantasy thriller based on the Pied Piper story for the same studio, who are also releasing upcoming Chronicle.
Besides, Ron Howard will helm his adventure thriller Amnesty, and action comedy Good Time Gang. Once we see superpowered-teens movie Chronicle, which opens February 3rd 2012 (it's out in the UK on February 1st), we may get a better sense of what the son of Blues Brothers director has to offer as a penner.
Check him out chat on the red carpet premiere of the anthology film Chillerama at the Hollywood Forever Cemetery.
Stay tuned for details.
[youtube]http://www.youtube.com/watch?v=j0WXIUEw3hk[/youtube]
Max Landis – Chillerama Red Carpet