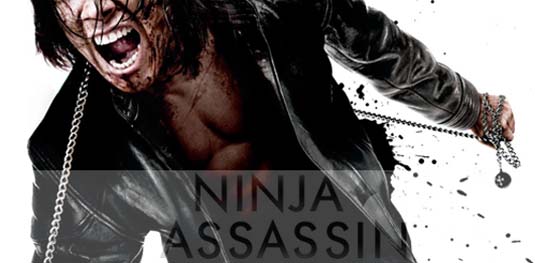 The first trailer for the upcoming action movie "Ninja Assassin" has debuted. The movie is directed by James McTeigue who is also directed great "V for Vendetta." So, McTeigue re-teams with that film's producers Larry and Andy Wachowski for this martial arts extravaganza "Ninja Assassin." Check out the trailer below.
Ninja Assassin follows Raizo (Korean pop star Rain), one of the deadliest assassins in the world. Taken from the streets as a child, he was transformed into a trained killer, an unstoppable killing machine by a secret society known as the Ozunu Clan, whose very existence is considered a myth. But when assassins from Ozunu Clan kill Raizo's friend, their days are numbered. Raizo breaks free from the gang and vanishes. Now he waits, preparing to exact his revenge, subsequently biding his time until the day he can take the entire Ozunu Clan down. Later, in Berlin, Europol agent Mika Coretti (Naomie Harris) discovers a money trail connecting multiple political murders to a mysterious network of elusive assassins.
"Ninja Assassin" also stars Ben Miles ("V For Vendetta") as Europol Agent Ryan Maslow, legendary martial arts performer Sho Kosugi ("Revenge of the Ninja") as the ruthless leader of the Ozunu Clan and Rick Yune ("Die Another Day") as Raizo's rival, Ozunu assassin Takeshi.
"Ninja Assassin" written by Matthew Sand and J. Michael Straczynski based on Sand's story is scheduled to hit theaters on November 25, 2009.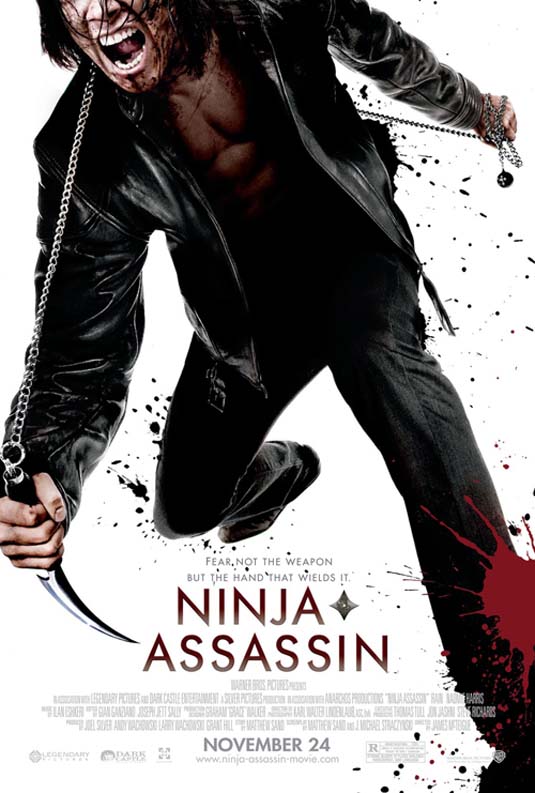 UPDATE: July 24, 2009.
Download:
HD Quality 1080p [1920 px] – 159,0 Мb (QuickTime)
HD Quality 720p [1280 px] – 93 Мb (QuickTime)
HD Quality 480p [852 px] – 40 Мb (QuickTime)
The high quality teaser trailer for "Ninja Assassin"  is here and can be seen below: