Movie Trailers
HATCHET III Opens This June, First Teaser Trailer Is Here!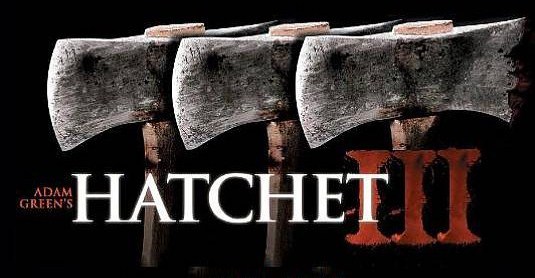 Let's get straight to the point with this one – Hatchet 3 finally has a release date, and yes, that means we finally have the official teaser trailer to share as well! In other words, get ready for Crowley aka the Bayou Butcher and the rest of Adam Green's creepy team (creepy, remember?) 'cause the movie opens this June! Head inside to find the video & let us know what you think!
Written by Green, and directed by BJ McDonnell, this horror thriller will continue the saga of Crowley, the Bayou Butcher, who first made his gruesome mark in 2007's Hatchet. [youtube]http://www.youtube.com/watch?v=GGti5-o0owc[/youtube]
The film continues the tale of the now-iconic villain Victor Crowley. As a search and recovery team heads into the haunted swamp to pick up the pieces and carnage left behind from the first two films, Marybeth hunts down the true secret to ending the voodoo curse that has left the ghost of Victor Crowley haunting and terrorizing Honey Island Swamp for decades…
As you already know, the movie stars Kane Hodder, Danielle Harris, Zach Galligan, Derek Mears, Caroline Williams and Sean Whalen. Hatchet III is set to open on June 14th, 2013 in New York City's Cinema Village and in Los Angeles at Laemmle Music Hall. Opening week will feature special appearances by cast and crew, followed by Q&A's at each location.