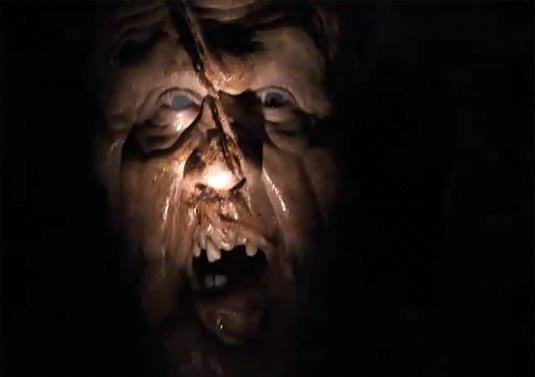 Today we have a new red band trailer for
Hatchet II
, a sequel to the horror-comedy
Hatchet
. Marybeth (
Danielle Harris
) escapes the clutches of the deformed, swamp-dwelling iconic killer Victor Crowley (
Kane Hodder
). After learning the truth about her family's connection to the hatchet-wielding madman, Marybeth returns to the Louisiana swamps along with an army of hunters to recover the bodies of her family and exact the bloodiest revenge against the bayou butcher.
Hatchet II
's cast also includes
Tony Todd, R.A. Mihailoff, AJ Bowen, Tom Holland, Kathryn Fiore, Parry Shen, Rileah Vanderbilt, Ed Ackerman, Rick McCallum, Colton Dunn, David Foy, Nick Principe
and
Alexis Peters
.
Hatchet II
hits theaters October 1st, 2010. [flv]http://media.filmsnmovies.com/VideoFolde/1284737662.flv[/flv]