Movie News
Noah Oppenheim to Write Catherine Hardwicke's The Maze Runner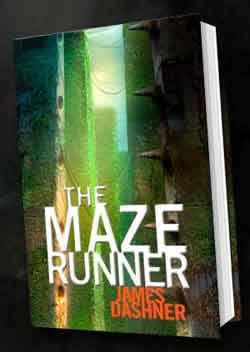 The Maze Runner is an upcoming Catherine Hardwicke's adaptation of James Dashner's best-selling young-adult novel of the same name.
Screenwriter Noah Oppenheim has been brought on to write the script.
This is the latest young-adult franchise that studios are hoping will be the next Harry Potter or Twilight. Check out why…
"When Thomas wakes up in the lift, the only thing he can remember is his first name. His memory is blank. But he's not alone. When the lift's doors open, Thomas finds himself surrounded by kids who welcome him to the Glade-a large, open expanse surrounded by stone walls.
Just like Thomas, the Gladers don't know why or how they got to the Glade. All they know is that every morning the stone doors to the maze that surrounds them have opened. Every night they've closed tight. And every 30 days a new boy has been delivered in the lift. Thomas was expected.
But the next day, a girl is sent up-the first girl to ever arrive in the Glade. And more surprising yet is the message she delivers. Thomas might be more important than he could ever guess. If only he could unlock the dark secrets buried within his mind."
Hardball With Chris Matthews and Today, as well as Breakthrough with Tony Robbins, Crash Test and Losing It With Jillian are all projects with Oppenheim involved.
He also exec-produced a series called Buried Life, which has yet to premiere.
And now, let's see what will happen with this big one that we all expect to see as soon as possible.
We'll keep an eye on The Maze Runner, stay tuned!