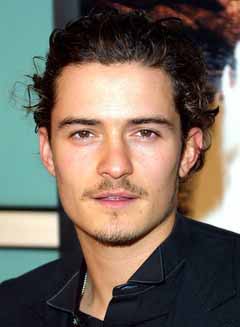 Orlando Bloom has been reported to be pulling out from his involvement in new drama movie "An Education".
Bloom has chosen to quit from the film produced by BBC Films because of the filming schedule clash.
He has been immediately replaced by Dominic Cooper, because the film directed by Lone Scherfig has started shooting on Monday.
Adapted from a script written by British novelist Nick Hornby, the film is claimed to be a coming of age drama about a teenage girl who falls in love with a thirty something playboy.
The film based on British journalist Lynn Barber's memoir also features Peter Sarsgaard, Carey Mulligan, Alfred Molina, Rosamund Pike, Olivia Williams, Sally Hawkins and Emma Thompson.
It is scheduled to hit the theaters sometime in 2008.