Movie News
Oscar-Winner Ang Lee May Direct "Life of Pi"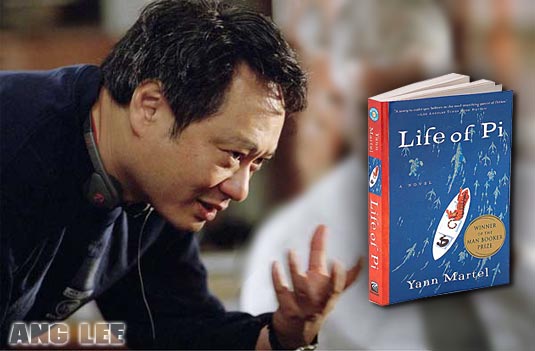 Yann Martel
's coming-of-age survival tale "
Life of Pi
" was a huge bestseller in 2000 and the film rights were snapped up almost immediately. Eight years after its publication and six years after it was optioned by the specialty film division of
Twentieth Century Fox
, "Life of Pi" has a new prospective director:
Ang Lee
, the Chinese-born auteur who won an Oscar for his direction of "
Brokeback Mountain
." Previous directors attached to the project include
Dean Georgaris, M. Night Shyamalan
and
Jean-Pierre Jeunet
. The story revolves around a youth who is the lone survivor of a sunken freighter and winds up sharing a lifeboat with a hyena, an injured zebra, an orangutan and a hungry Bengal tiger. The novel was published in 2001 and won the prestigious
Man Booker Prize for Fiction
the following year. Ang Lee is currently finishing his "
Taking Woodstock
" film, which was based on
Tom Monte
's book. The film is expected to arrive in theaters in August from Focus Features. He will reportedly supervise a new script after the studio hires a writer.