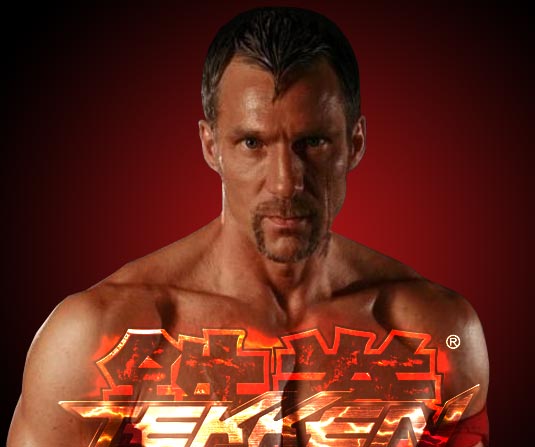 A new photo gallery has been added for for the big screen adaptation of Namco's popular fighting video game "Tekken."
A futuristic martial arts action film based on the best-selling Japanese video game from Namco. The film plays out as a science fiction story set in the near future, about a rebel who rises up against the Tekken Corp. to seize freedom for his people.
"Tekken" is directed by Dwight H. Little (Halloween 4: The Return of Michael Myers, Marked for Death, Anacondas: The Hunt for the Blood Orchid), stars Jon Foo, Luke Goss, Cary-Hiroyuki Tagawa, Cung Le, Chiaki Kuriyama, Gary Daniels, Ian Anthony Dale, Tamlyn Tomita, Kelly Overton, Mircea Monroe, Lateef Crowder, Candice Hillebrand, Gary Ray Stearns and Marian Zapico.
You can check out bigger versions of each by clicking them below

Luke Goss on set of Tekken

Tekken Movie Set Photos

Ian Anthony Dale on set of Tekken
The film will be released directly into DVD on March 5 in the UK.  For US no release date has been set.