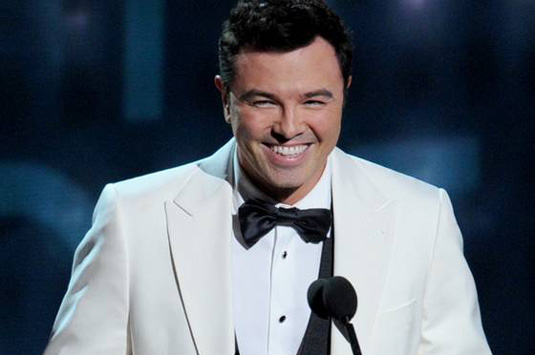 So,
Seth MacFarlane
has been selected to host the 85th annual Academy Awards? When
Ricky Gervais
found that out, he immediately tweeted:
Congratulations on The Oscars. Great choice on their part. Don't hold back
. Nothing funny about that? Wait, he also added:
Let me know if you need any Scientology gags
. Ok, that makes sense! Back to MacFarlane in the rest of this report! First of all, let us say that
Family Guy
creator, Seth MacFarlane is definitely excited about the whole thing. He already revealed that: "It's truly an overwhelming privilege to be asked to host the Oscars. My thoughts upon hearing the news were, one, I will do my utmost to live up to the high standards set forth by my predecessors; and two, I hope they don't find out I hosted the Charlie Sheen Roast." Second, MacFarlane already has an experience in hosting one episode of
Saturday Night Live
, as well as that bad experience at the Emmy awards last weekend – where he spoke into a microphone that wasn't even on. So, yes, he's the perfect man to host the 85th Academy Awards which is set for February 24th, 2013 at the Dolby Theater.