Movie News
Stieg Larsson's Fifth Millennium Book Found?
And, just when you thought it was over…
Stieg Larsson's family has revealed the late author completed another Millennium title before he died, although the book was actually the fifth in the series.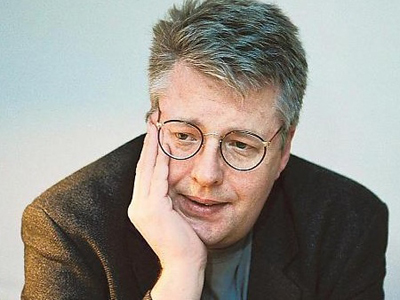 So, what are we going to do now? More Girls-with-the-Dragon-tattoos-reports, or what?
Check out the rest of this report for more interesting details about the whole thing…
"I got an e-mail from Stieg 10 days before he died, where he said that book four is nearly finished.
To make it more complicated, this book number four – that's book number five," Joakim Larsson, the late author's brother, told CBS, and added: "Because he thought that was more fun to write."
While we're still here in the middle, let us remind you that the three books already published, The Girl With the Dragon Tattoo, The Girl Who Played With Fire and The Girl Who Kicked the Hornet's Nest, became a publishing phenomenon with tens of millions of copies in print, and Larsson did not live to even see them published.
And now, even more interesting details!
Larsson's family would not allow the manuscript to be published, and by the way, they are in a legal dispute with Eva Gabrielsson, Larsson's partner.
Why are we even mentioning lady Gabrielsson? Well, because the lucky lady has possession of a laptop that contains the unfinished manuscript.
And, as you already guess – she refuses to negotiate with Larssons family about handing over the manuscript or laptop – and only writer's family have the right to publish his books.
So, does this mean that we'll never get to read it? Probably… But still…No, probably not after all…Oh, Women…