Movie News
Scientology-Inspired Flick THE MASTER Hits the Theaters in September, Earlier Than Planned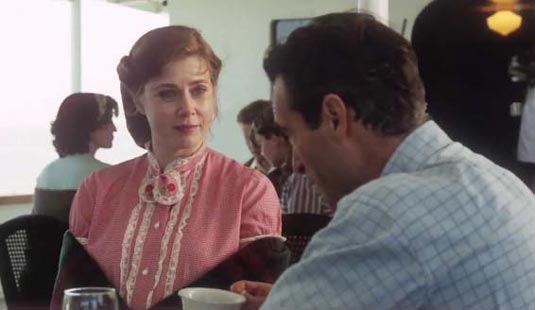 As the Tom Cruise – Katie Holmes divorce continues to make headlines instead of some more important things, The Weinstein Co. has moved up the release of the Scientology-inspired The Master from October 12th to September 14th, 2012. The Master will open exclusively in New York and Los Angeles before proceeding nationwide on September 21st. It's possible that the movie will make a stop at the Toronto Film Festival to give a boost to its theatrical launch (the Festival starts on September 6th). The Master follows the story about a charistmatic intellectual who founds a religious organization following World War II (much as scientology founder L. Ron Hubbard did), while his right-hand man eventually begins to question his mentor. Harvey Weinstein is a master (no pun intended) at generating publicity for his films, and the current focus on Cruise's close connection to Scientology could create additional interest in film. Weinstein isn't talking about the Scientology connection, however.
"Paul says to me the movie is about a journey for soldiers after World War II – my own dad was one of those guys – and, you know, one of the things that happens to this soldier is he goes to a cult,"
Weinstein said earlier this week in an interview with The Huffington Post.
"Look, I mean, whatever, people are going to draw their own conclusions, and right now there are heated conclusions, and the Tom and Katie situation has exacerbated that. It's going to be a controversial movie. But it's a tour de force. I hope what doesn't get lost is how wonderful the filmmaking is," Weinstein continued.
Directed by Paul Thomas Anderson, The Master stars Philip Seymour Hoffman, Joaquin Phoenix and Amy Adams. To accommodate the shift of The Master, the Weinstein Co. is moving Brad Pitt crime drama Killing Them Softly from September 21st to November 30th (hmm… priorities). Directed by Andrew Dominik, the film is based on the 1974 novel Cogan's Trade by George V. Higgins. Have a look at the trailer: Judging by the trailer, it seems to me that this film will attempt to expose the truth (hence the controversial tone) about this so-called religion, and if I got that right, I will welcome it wholeheartedly. More on that particular subject after the film's release. What's you opinion?