Movie News
The Science Of Cool to Shoot This Summer With Mischa Barton, Willa Holland, More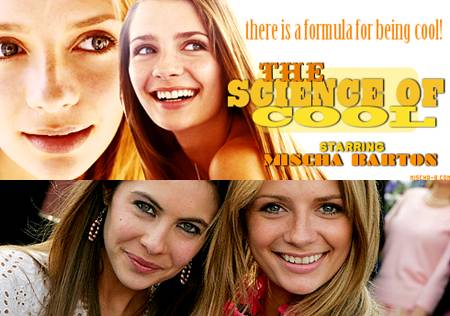 Humanistic Films has announced the high school comedy The Science of Cool begins filming this summer.
Mischa Barton and Willa Holland — the girls who played sisters in the hit TV show The OC (TV series 2003-2007) — will join Steve Guttenberg, Twilight Eclipse's Kiowa Gordon and Rumer Willis (Sorority Row) among others.
Plot: Neil Tobbler and his best friend Gilbert Stevens are the biggest nerds in their school who love science class, who get good grades, are socially clumsy, and can't seem to get a break from anybody they meet in their lifetime, until they come up with a formula which can turns geeks into studs. Life changes before their eyes in a single moment, or does it?
The project has been in a pre-production for several years and Hot Tub Time Machine's William Zabka takes the helm of the board.
In fact, writer & producer of the film, Eric Goren, penned the concept for the film with his writing partner and wife, Patricia Goren in the summer of 2006 and it has since been through many rewrites. Cool is set in current day Middle America and though it's a teen comedy, there will be a lesson to be learned in the end…revert to the 80's which were Goren's muse (The Breakfast Club, Weird Science).
There will be tons of pop culture allusions in The Science of Cool and the movie will plead to the generation x'ers of the 80's and 90's as well as the generation y'ers right now! And of course, with unique vision.
No doubt, Goren and his producing team overcame the long term biggest challenge –securing funds.
At one point Jennifer Lawrence (Winter's Bone) and Jeremy Sumpter (Friday Night Lights) were attached, but unfortunately both must depart due to prior commitments.
Is anyone familiar with teen comedies?