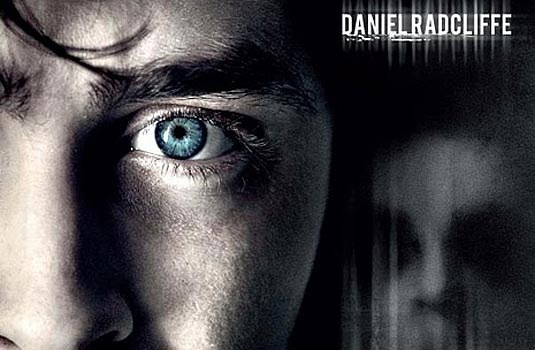 We have a newly releasedinternational poster for The Woman in Black.  Directed by James Watkins (Eden Lake) and starring Harry Potter title star Daniel Radcliffe, the movie will be released in the US on February 3rd, 2012, and the UK on February 10, 2012.
"The story follows a young lawyer, Arthur Kipps (Radcliffe), who is ordered to travel to a remote village and sort out a recently deceased client's papers. As he works alone in the client's isolated house, Kipps begins to uncover tragic secrets, his unease growing when he glimpses a mysterious woman dressed only in black. Receiving only silence from the locals, Kipps is forced to uncover the true identity of the Woman in Black on his own, leading to a desperate race against time when he discovers her true intent."
Shaun Dooley, Cathy Sara, Mary Stockley, Roger Allam, Liz White, Lucy May Barker, Tim McMullan, Alisa Khazanova, Daniel Cerqueira, David Burke and Victor McGuire also appear in the film. Are you looking forward to The Woman in Black?