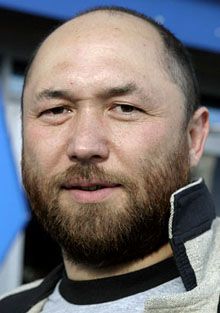 Timur Bekmambetov is currently putting together a deal where he will produce and direct the new movie called The Last Witch Hunter.
We all know Bekmambetov has a lot of experience in this, so it sounds fine, if it's not 3D, then let it be vampires! Oh, wait, it's about witches this time!?
So, we heard that the whole project is actually based on a script by writer Cory Goodman, and the film would center on one of the last witch hunters on earth, a person who keeps the population of witches and warlocks at a manageable level, yet as the witches/warlocks attempt to fornicate and produce more magic-practicing beings, something must be done to stop them.
As you can see, Summit Entertainment is looking to find another new film franchise and they think they've found it with witches.
No wonder this brings memories of well-known Buffy the Vampire Slayer, although this time it focuses more on the witch and warlock aspect, and we can only guess that some modern hunters are going to be involved in the whole thing.
So, let's see, we have witches in Clash of the Titans remake, we have witches in Nicolas Cage's upcoming supernatural horror/thriller Season of the Witch, we know Tommy Wirkola is developing Hansel & Greterl: Witch Hunters, and now Bekmambetov is in a good mood for some witch hunting.
Still, we must admit that this is a director who certainly knows how to keep an audience interested, and those of you who are familiar with his Night Watch, Day Watch or Wanted, definitely know what we're meaning.
So, good luck hunters!