Movie News
TRANSFORMERS 2 Seeing Ticket Sales Surge at Fandango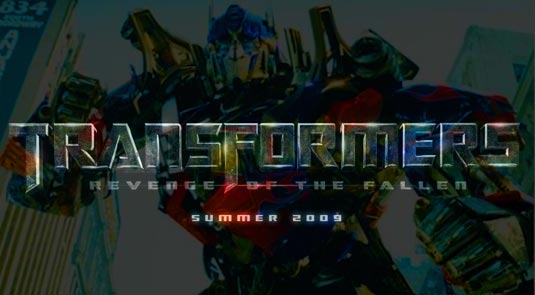 With less than two weeks to go before its June 24 release date, Transformers 2: Revenge of the Fallen is already seeing brisk ticket sales on Fandango. Currently, the film represents 21% of ticket sales on Fandango (as of June 11 at 9 am PT). According to an ongoing Fandango survey of moviegoers planning to see Transformers 2:
81% of respondents say Megan Fox is the one star they're most excited to see in the new movie.
76% say they are fans of director Michael Bay.
72% say the IMAX presentation of Transformers 2 will be an important
part of their moviegoing experience.
71% of respondents are 18-34 years old; 68% are male.
"Fans are already scooping up tickets for Transformers 2's opening week showtimes, especially for the IMAX screens," says Ted Hong, Chief Marketing Officer for Fandango. "The movie is garnering some great Internet buzz, and filmgoers are clearly ready for another action-packed summer popcorn movie. With Transformers 2, Harry Potter and the Half-Blood Prince, Ice Age 3, Public Enemies, Bruno, G.I. Joe and other highly-anticipated movies opening within a few weeks of each other, it looks like a banner year for the movies." Enter Fandango IMAX Blog Contest and win 2 tickets to see it in IMAX!