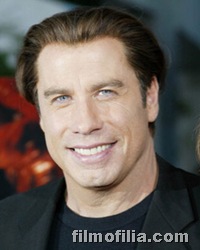 John Travolta has been dropped from the big-screen adaptation of Dallas, according to reports.
The actor, who was recently nominated for a Golden Globe for his role in Hairspray, had been lined up to play villain JR Ewing in the remake of the 80s soap for the last two years.
But a source told PageSix that he had been "let go about two weeks ago" and replaced by Ben Stiller, although the comedian has denied being offered the role.
The insider added: "John was given a nice seven-figure 'gift' to go away quietly. He also got five family members roles in the movie, and they aren't going to be in it now either."
A friend of Travolta confirmed that the star had left the project, saying: "He is not doing the movie. They've gone in a different direction than was originally intended. I don't know about any 'gift', and I don't think the family member thing is correct."
Shirley MacLaine, who was to play Miss Ellie, Luke Wilson (Bobby Ewing) and Jennifer Lopez (Sue Ellen) were all let go in a major shake-up last year, after which it was rumoured that Meg Ryan and Matthew McConaughey would be joining the cast.
Original director Robert Luketic was also replaced by Bend It Like Beckham's Gurinder Chadha, while the film is rumoured to be taking a "comedic, behind-the-scenes" direction rather than a straightforward drama.
Both Travolta and 20th Century Fox declined to comment on the reports.