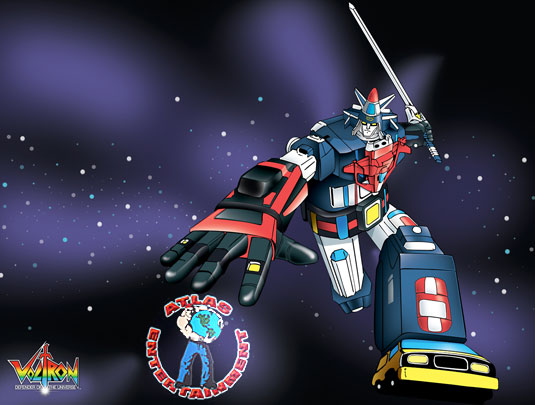 Atlas Entertainment
has acquired the rights to bring "
Voltron
," animated 80s classic, to the big screen.
Charles Roven
(The Dark Knight, The Bank Job),
Richard Suckle
(The International) and
Steve Alexander
pushing the project forward after several years in development with the
Mark Gordon
Company. "Wanted" producer Jason Netter (
Kickstart Entertainment
) and Ted Koplar (
World Events
) are joining the Atlas trio in producing. Roven said:
"It's undeniably impressive that Voltron has sustained itself globally for a quarter of a century"
The 1980's hit series features five robot lions that formed a massive robot called Voltron. The pilots were constantly tasked with defending planets against the forces of Zarkon, including cyborgs known as "Robeasts." The popularity of Transformers brought the anime to the United States and will likely help the project become a feature film. Atlas Entertainment has an overall deal with Warner Brothers, which has been seeking an action tentpole to rival Paramount's "Transformers" mega-franchise. "Voltron" has not yet been set up at a studio.