If you
Wanted
a new poster from
Angelina Jolie
's new flick, then you've got it. Click on the picture below to see the full poster.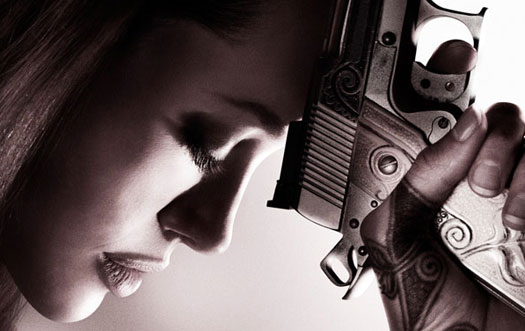 The story revolves around Wes (McAvoy), a disaffected office drone with a boss who hates him and a girlfriend who ignores him. That is until he meets Fox, an assassin played by Angelina Jolie. Following the murder of Wes's father, Fox recruits him to join the Fraternity, a secret society that teaches Wes to unlock powers of lightning reflexes and enormous speed. But, as with any mysterious sect, the Fraternity is not all it seems.
Wanted trailers you may watch after jump
Movie hits the theaters on June 27.