Movie News
WRECK-IT RALPH Sequel Already in the Works with Mario Joining?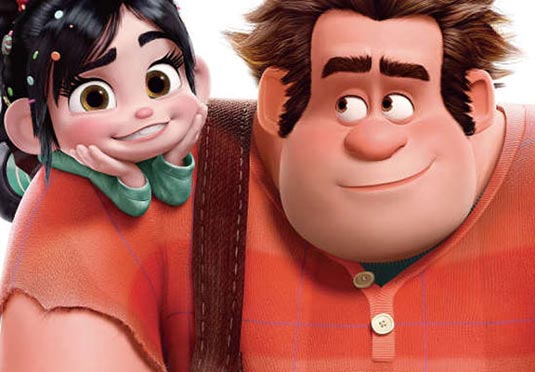 One of the most surprising hits of the year is Disney's to-be-treasured animated film Wreck-It Ralph. This adorable video game-based animated movie just might be the best one of the year. Not only do critics and moviegoers love the film, but it also earned over $200 million worldwide so far, and it's only been a bit over a month. Now word comes from director Rich Moore and stars John C. Reilly and Sarah Silverman that a sequel is in the works. Hit the jump to read more. Moviehole had the daughter of one of their reporters asking the trio if there would be more Wreck-It Ralph, and Silverman was the first to speak up saying, "You tell her there will be!" And while Reilly echoed her sentiments, his angle was a little more on the business end of things saying:
"They wouldn't make all that merchandise, if Disney didn't have plans for other stories. Some of the big muckety-muckets at the studio, who I just saw the other night, were like 'We're talking sequel!' The movie made $150 million dollars in eleven days, it broke the box-office record for Disney animated movies on opening weekend. If that's any indication that we'll be doing a sequel… I bet we'll be doing a sequel."
Though Reilly is confident, it isn't exactly official yet. Of course, director Rich Moore (this is his feature debut) sounds just as certain that a sequel is coming, and they've already been talking about what they would do. Moore says,
"At dinner last night we were already talking about the sequel. So we're talking 'What could do they do? What kinda of things could happen? Who could be in it?'"
Video game fans will be happy to know that Nintendo's Mario is a video game character they definitely want to work into the story. In fact, the only reason they didn't use him this time was because it didn't seem 'organic'. Moore says,
"We'll really come up with something good for Mario to do."
After all, we already saw his mushroom in the first film, so we know he's around somewhere. So will Moore be directing the sequel when the time comes? He says,
"I love the group, I'd be crazy to ask someone else to take the reigns."
So let's just hope Disney actually follows through with a sequel and asks Moore to do it again, especially if he's already discussing story ideas and had the first one doing so well. I do hope, however, that the sequel doesn't lose the charm and leaving-hearts-warm feel that made the first one such a treat (as sequels usually do). Maybe, but only maybe, it will have the same passion and powerful storytelling that both Toy Story sequels had. Stay tuned for more.