Movie News
Zoe Kazan and Jake Johnson Cast in THE PRETTY ONE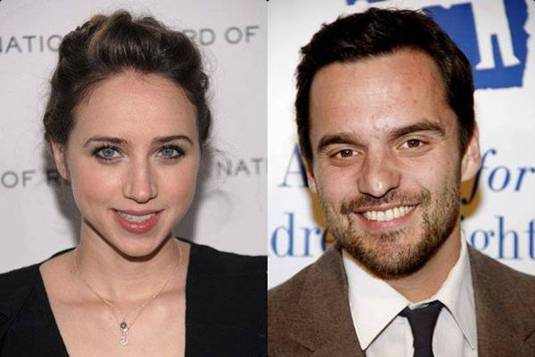 Zoe Kazan and New Girl star Jake Johnson have been tapped to lead The Pretty One, an offbeat comedy which script was shortlisted on the 2011 Black List.
Jenee LaMarque who wrote the script will also make her directorial debut, filming the movie that follows a young woman (Kazan) who, after being mistaken for her deceased 'perfect' identical twin, decides to pretend to be her.
Kazan's character then falls in love with her twin's 'eccentric next door neighbor' (Johnson) forcing her to want to reveal the truth about who she really is.
The film is slated for production for a June 1st, 2012 start in Los Angeles.
Both thesps are seeing their profiles rise considerably in 2012, as Kazan features in Ruby Sparks this summer and will appear in the Joss Whedon-scripted In Your Eyes and Neil LaBute's Some Girls; Johnson stars in the Sundance comedy Safety Not Guaranteed and can be seen each Tuesday in the US in Fox's sitcom New Girl.
Well, then watch a viral promo trailer for New Girl below:
[youtube]http://www.youtube.com/watch?v=3tv3XbfrAMM[/youtube]