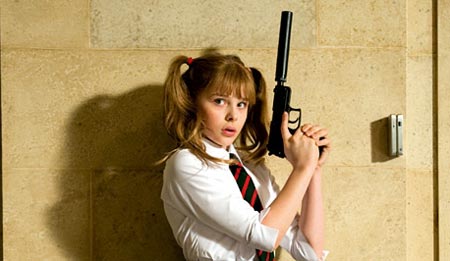 Here's our first look at Chloe Moretz as Hit Girl/Mindy Macready from director Matthew Vaughn's "Kick-Ass," based on Mark Millar and John Romita Jr.'s comic book.
Aaron Johnson (Dave Lizewski) plays title character, an unnoticed high school student and comic book fan with a few friends and who lives alone with his father. Lizewski decides to become a superhero even though he has no athletic ability or coordination. Things change when he eventually runs into real bad guys with real weapons.
Nicolas Cage (Damon Macready) is a former cop who wants to bring down a druglord and has trained his 11 year-old daughter (Chloe Moretz) to be a lethal weapon.
11 year-old super-assassin movie is out in late 2009.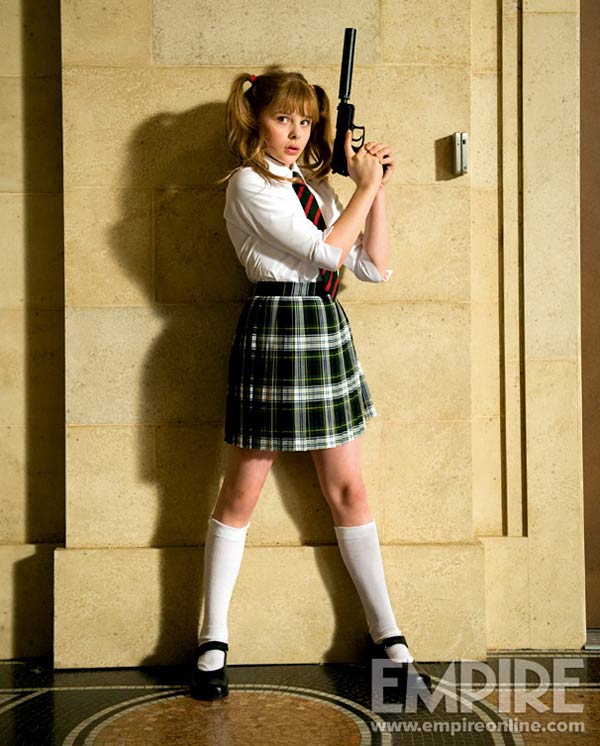 UPDATE April 16, 2010