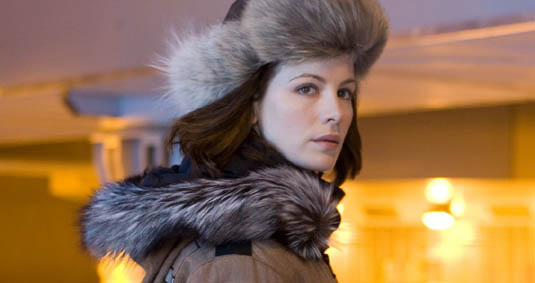 Warner Brothers has debuted the first images of the graphic novels by Greg Rucka and Steve Lieber adaptation "Whiteout", starring Kate Beckinsale. The film has been delayed and besides the official poster and these photos now, there has been very little promotion available.
After two years stationed at Antarctica's South Pole research base, lone U.S. Marshal Carrie Stetko (Kate Beckinsale) is as anxious as anyone to be going home. She's turned in her resignation and is counting the hours and minutes to the last plane out. But three days before departure, a body turns up on the ice and Carrie is immediately thrust into Antarctica's first murder investigation.
As the death toll mounts, the mystery deepens with shifting loyalties, deadly whiteouts, and a relentless killer who will stop at nothing to protect a secret buried for over sixty years. Now with everyone around her packing up and getting out, Carrie must solve the crime before Antarctica is plunged into six months of darkness and she is stranded with the killer on a land where nothing comes in and no one gets out.
The movie which is directed by Dominic Sena from the script by Jon and Erich Hoeber also stars Gabriel Macht, Columbus Short and Alex O'Loughlin.
"Whiteout" is currently scheduled to hit theaters on September 11th, 2009.