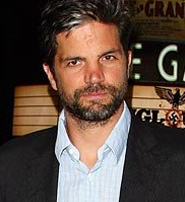 When it comes to Paranormal Activity 2, everything seems to be paranormal, huh?
Previously, Brian De Palma and Akiva Goldsman had been rumored to possibly helm the sequel, but now the central news referring to Paranormal Activity 2 sounds: Tod 'Kip' Williams has signed on to direct it!
And it's official, and it's written by Oren Peli (who directed the first film), and it sits right there, on their official site, and it goes like this:
We are thrilled to have Kip working with us. He is the guy we want at the helm, because he knows exactly what we want to deliver to the fans…and I can't wait to be a part of what he's putting together. I don't want to spoil the story but I promise it'll surprise you.
We can only hope that this will be a good decision, since we think people are very excited about this project, and certainly don't want to see it ruined.
So, let's remind, Williams previously directed The Adventures of Sebastian Cole and The Door in the Floor and is also attached to a drama called Jar City.
Jason Blum and Peli, who masterminded the film, are producing the sequel, and Steven Schneider is executive producer.
We're more than sure you already know the story, but let us just remind that one of 2009's biggest surprise hits Paranormal Activity followed a young couple who believed their house may be haunted and who decided to document the strange events on video.
Definitely an interesting project, so we can only hope the sequel is going to be at least as good as the original one.
At the end of this report, we can only add that Paranormal Activity 2 hits theaters October 22, 2010 so seems like we'll just have to trust Peli's word, and wait for this big surprise…