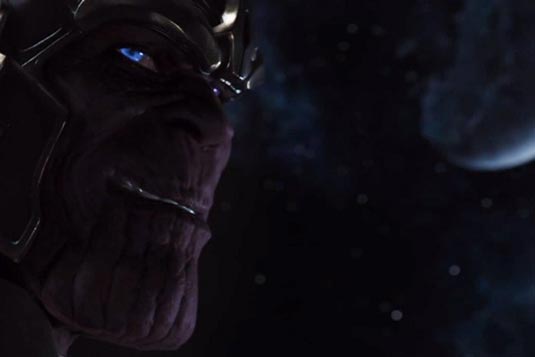 Thanks to IGN, Blu-ray release and DVD's Avengers Initiative: Marvel Second Screen Experience app, fans have been able to capture a few gems from The Avengers, including new closeups of the Mad Titan in all his menacing glory. Finally! While watching it on the big screen and later rewatching it on my computer, he yet again seemed too blurry – smart move, studio people, smart move! But fans will always find new ways to get back at you, heheh.
Have a look at the video after the jump.
As you can see, there are quite a few cool scenes from the movie set, and the images of Thanos seem to be the concept art. You have to admit, you'd love to see him in the next Marvel films, wouldn't you?