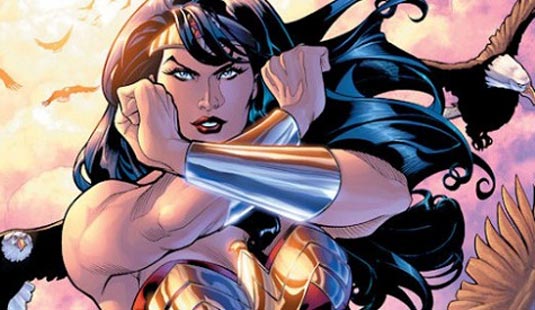 Amazon
, the Allan Heinberg-written Wonder Woman project, might still make it onto the CW as a series – at some point. If you might remember,
David E. Kelley
tried (unsuccessfully) to bring the franchise to NBC in 2011, with
Adrianne Palicki
as Diana/Wonder Woman in the unaired pilot episode (and I've seen it. I must admit that I liked the redesigned costume consisting of top and pants, which finally showed her as less of a mere object of men's desire – like more or less all comic-book heroines – and a bit more of a real fighter-woman). Despite of which, NBC ultimately passed on the drama that featured Diana as a businesswoman. According to
Deadline
, though the CW's Amazon was not one of the eight pilots picked up by the network, it's been rolled over to next season, or could possibly be ordered as an off-cycle pilot. But, over at
THR
, things sound a little more positive, with word that The CW is "holding a slot open" for Amazon, and that they're happy with the script and awaiting a final version from Heinberg. THR says that Amazon could still be in contention for the fall 2013, midseason, or 2014-2015. The drama is described as an origin story about Wonder Woman's alter ego, Diana of Themyscira, and focuses on the character as a hero-in-making, and we can hope that the bad-luck-string will finally be over for this one.