Movie News
CRAZIES Director Breck Eisner to Direct STRETCH ARMSTRONG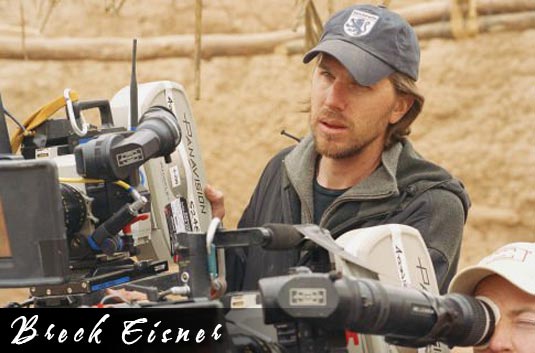 Relativity Media has closed a deal with Breck Eisner (The Crazies, Sahara) to direct its upcoming live-action film based on Stretch Armstrong, it was announced today by Relativity's President, Tucker Tooley. Relativity partnered with global branded play company Hasbro, Inc. to develop and produce the film which is targeted for an April 11, 2014 release date. Relativity will be the domestic distributor and will release the film internationally through its network of foreign output partners. Eisner, known for directing the remake of George A. Romero's horror movie The Crazies, will helm the film based on the script written by Dean Georgaris (Lara Croft Tomb Raider: The Cradle of Life, The Manchurian Candidate). The film will be produced by Relativity's CEO, Ryan Kavanaugh (The Fighter), Hasbro's CEO Brian Goldner (Transformers) and Bennett Schneir, Senior Vice President and Managing Director, Motion Pictures (Battleship). Tooley (Immortals) will serve as executive producer.
"This is a fantastic opportunity to create a world that is both fresh and exhilarating,"
said Eisner.
"What really excites me is the chance to build a hero from the ground up." "We were delighted by Breck and Dean's innovative and creative concept for bringing this character to life. Their unique vision for creating the mythology for this story paired with their experience gives us the confidence that they are the perfect team to bring Stretch Armstrong to the big screen,"
said Tooley, President, Relativity. This original story will be a gritty actioner introducing the character of Lucas Armstrong and the life-or-death consequences he will face after undergoing a transformation granting him superhuman abilities. Eisner was represented by CAA, Management 360 and attorney Karl Austen of Jackoway Tyerman in his deal. Looking ahead, the studio will release the edge-of-your seat thriller House at the End of the Street (in theatres September 21, 2012) and the hilarious comedy 21 and Over (in theatres March 15, 2013). Relativity is currently in post-production on Scott Cooper's gritty dramatic thriller currently-titled Out of the Furnace and is in production on the film adaptation of Nicholas Sparks' best-selling Safe Haven (in theatres February 8, 2013).