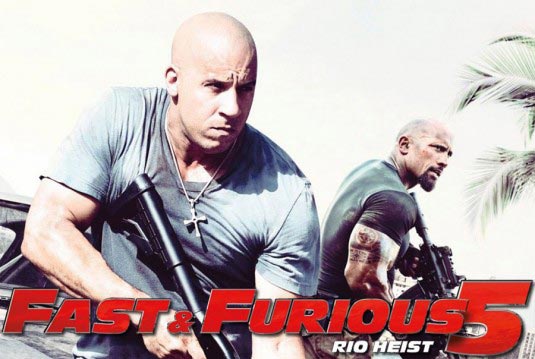 I remember back in 2010 we were all infected with
Avatar
, so quite logical – it was the most pirated film of the year (and by the way – it's still the top-pirated film, downloaded 16.6 million times!). But now, when 2011 is over, it's time to see who is our lucky pirate-pic winner for this year. Believe it or not, it's
Fast Five
, or if you prefer – the fifth installment in the
Fast and the Furious
franchise! So, according to the latest reports, this movie was downloaded 9.2 million times! Just for a record, we have
The Hangover II
on the second place with 8,8 million downloads, then
Thor
with 8.3 million downloads,
Source Code
with 7.9 million and
I Am Number Four
with 7.6m downloads. In case you're still confused with some of these titles – let me just tell you I share your confusion. For example,
Pirates of the Caribbean: On Stranger Tides
and
Transformers: Dark of the Moon
are not included in this list although they're definitely top grossing movies of 2011. Also, hugely popular at the box office –
Harry Potter and the Deathly Hallows Part 2
managed to get the tenth place on the above mentioned list. Check out the list once again: Most downloaded films and worldwide box office takings 1.
Fast Five
– 9.2m downloads (£405m) 2.
The Hangover II
– 8.8m downloads (£376m) 3.
Thor
– 8.3m downloads (£291m) 4.
Source Code
– 7.9m downloads (£79m) 5.
I Am Number Four
– 7.6m downloads (£93m) 6.
Sucker Punch
– 7.2m downloads (£58m) 7.
127 Hours
– 6.9m downloads (£39m) 8.
Rango
– 6.4m downloads (£158m) 9.
The King's Speech
– 6.2m downloads (£268m) 10.
Harry Potter and the Deathly Hallows Part 2
– 6m downloads (£860m)