Movie News
Genre Masters Melton & Dunstan to Rewrite the Supernatural Thriller WATERPROOF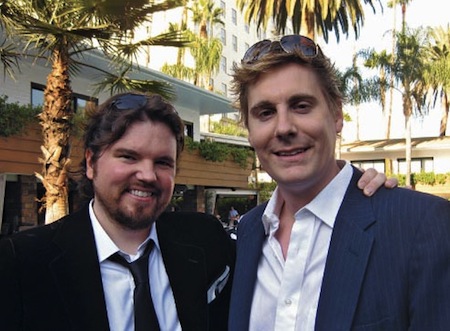 Legendary's Waterproof, got stuck in pre-production limbo for several thousand years is now in the hands of new writers – Patrick Melton and Marcus Dunstan, writers of Saw 4, 5, 6 and 7 have been hired to do a rewrite.
Back in Aug. 2009, Legendary Pictures had tapped Christopher Weekes to rewrite Waterproof, the family actioner in that time, which Enchanted helmer Kevin Lima should direct.
Now comes word that the horror writing duo Melton and Dunstan will turn Waterproof into a supernatural thriller.
Legendary reportedly picked up Waterproof as a pitch from Gregg Chabot and Kevin Peterka, who took the first stab at penning the script which revolved around a man who unwittingly unleashed a cadre of mythological creatures upon his town.
But now the story centers on a teen boy who accidentally unleashes monsters on his small town after finding an order form in an old comic book.
The films, no doubt, are continuing to skew significantly towards younger moviegoers.
However, the scribes are currently writing Rise for Warner Bros and God Of War for Universal, and Dunstan just directed their script The Collection, which just had its world premiere at Fantastic Fest in Austin.
[youtube]http://www.youtube.com/watch?v=msSH5v6tK9k[/youtube]
Source: Deadline