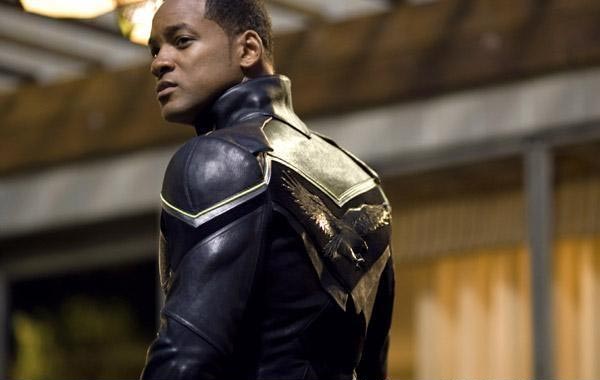 If there was anyone that should've donned a super suit by now, it should be Mr.
Will Smith
. But of course, you can trust the man with the biggest personality in Hollywood to break from the usual conventions of the comic book hero in the new film
'Hancock
'. Breaking from the usual 'super' routine, 'Hancock' sees Smith as a washed up superhero who is hated by the public for his failed 'rescue attempts' and destruction of the city. It's only when he saves a PR agent (
Jason Bateman
) that an effort is to get Hancock back in the city's good books – a job that becomes even harder when he finds himself attracted to the wife of his new acquaintance. With only the new teaser to go on this new trailer doesn't disappoint either. As well as showing a washed up Will Smith with superpowers we also get a glimpse into what leads the city that originally turned their back on Hancock, to finally embrace the heroic hobo.