Movie News
HEAVEN SENT Now Titled DARK UNIVERSE? An Update from Guillermo del Toro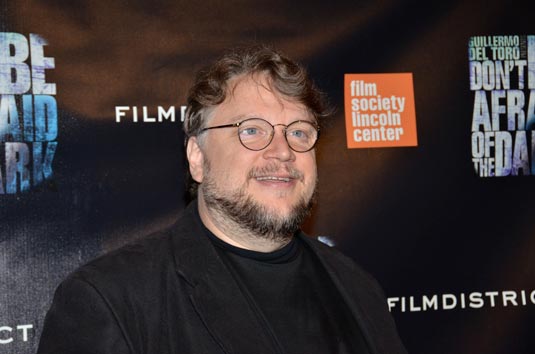 Well well… Just two days ago,
we wrote about Guillermo del Toro's nearly-finished film
, Pacific Rim, and today he's in the news again. Namely, he has been attached to direct one other DC super-team movie, some time ago, but there wasn't much news about it ever since – that is, up until now. As you can guess, in the middle of debate rage on about DC/Warner Bros.' decision to launch a Justice League team-up film right after this year's cinematic reboot of Superman in Man of Steel, the question of project known as
Heaven Sent
has managed to rise. It bears very strong resemblance to the recently-launched DC 'New 52' comic book – Justice League Dark, the story of which involves supernatural-themed superheroes from the DC Comics universe uniting to fight mystical evil. Now del Toro has provided an update, letting people know where the project currently stands. To this day, del Toro's attachment to the project has been mostly rumor, as I've said, and the filmmaker himself has put out a statement that really made insignificant the probability of it happening. However, del Toro is speaking up on the subject again, and Heaven Sent definitely sounds like it's currently more of a probability than someone's pipe-dream.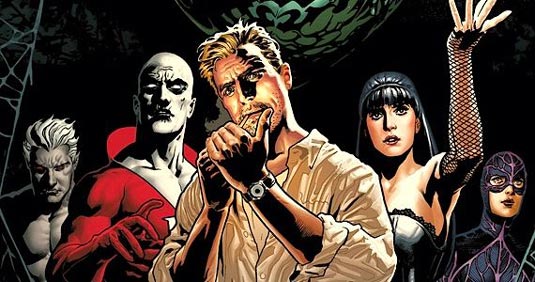 According to
IGN
, there is increasing interest on WB's part in regard to this project – which has allegedly received the title
Dark Universe
now – and del Toro is reportedly working on an outline for the film. The site also states that del Toro has picked a screenwriter to script the project, as well – a writer quoted as being 'perfect' for the material. For those who don't know, Heaven Sent (or Dark Universe, or Justice League Dark, or whatever…) will bring together famous supernatural DCU characters such as Swamp Thing, The Demon, Phantom Stranger, John Constantine, Deadman, The Spectre and father/daughter magicians Zatara and Zatanna (the latter even appeared in an episode or two of Smallville). Del Toro has admitted his love of Swamp Thing a long time ago – a character who was previously adapted for the screen in a 1982 Wes Craven film; John Constantine was featured in the 2005 film, Constantine, played by Keanu Reeves. Ironically enough, Deadman was a film that del Toro was once rumored for, before its development 'melted' into thin air. For comic book fans, having Guillermo del Toro helming this project is pretty much the ultimate no-brainer. Plenty of people threw del Toro's name out there as a possible director of Star Wars Episode VII,
which he refuted yesterday
– and that seems much further outside the filmmaker's range than a project like this. There's a lot of 'background murmur' on the performance of Pacific Rim (del Toro's first real blockbuster movie attempt), but given that these Heaven Sent rumors began with talks of Warner Bros.' satisfaction with Pacific Rim, it might hint that del Toro has already proven himself ready for a bigger project. Considering the risks involved with launching a Justice League film BEFORE solo character films, Warner Bros. may want the extra punch of having two types of superhero teamup blockbusters; especially when they could conceivably fit both under the 'Justice League' brand name. To boot, with this Dark Universe, DC/Warner Bros. could pull ahead and make the competition look like they are playing catch-up, for once. Speaking of the competition, a project like this would be a distinct departure from the lighthearted tone of Marvel's The Avengers and more in step with the darker tone of Nolan's DC Universe vision. Then again, it seems like WB is currently more concerned with imitating Marvel's 'formula of success' than departing from it. Should they ever choose a different route, however, Dark Universe will be a great start point – while other projects like the feat-dragging team-up films
Metal Men
and Suicide Squad would be heartily welcome follow-ups.