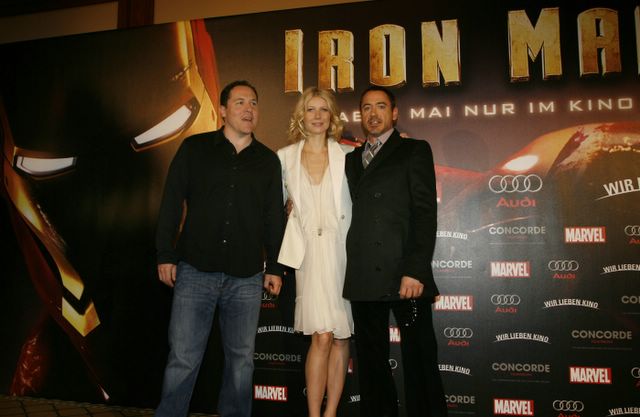 Germany-premiere of the upcoming blockbuster comic '
Iron Man
' had premiere on April, 22 in
CinemaxX
at
Potsdamer Platz
Robert Downey Jr
.,
Gwyneth Paltrow
and director
Jon Favreau
attended a photocall to the movie Iron Man at the
Ritz-Carlton
on Tuesday in Berlin, Germany. You have already seen so many 'Iron Man' pictures and trailers, and probably noticed that Tony Stark (Robert Downey Jr.) drives the latest Audi model –
Audi R8
. So,
Audi AG
is a great 'Iron Man' sponsor, and we suppose that thanks to Tony Stark's car, 'Iron Man' had the first showing in Germany. USA will wait for premiere just until May 2, 2008.