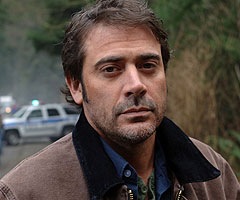 Former "Grey's Anatomy" star Jeffrey Dean Morgan is to star opposite John Cusack and Ken Watanabe in the thriller "Shanghai".The Hollywood Reporter says that Morgan will play Connor, an American murdered in Japanese-occupied Shanghai before the attack on Pearl Harbor.
Cusack will play a friend who sets out to investigate and finds himself embroiled in a cover-up.
The film is currently in production in Thailand with '1408' director Mikael Hafstrom directing.