Movie News
Justin Long Leads Indie Film Cast to Lumpy or He's going to Murder Him?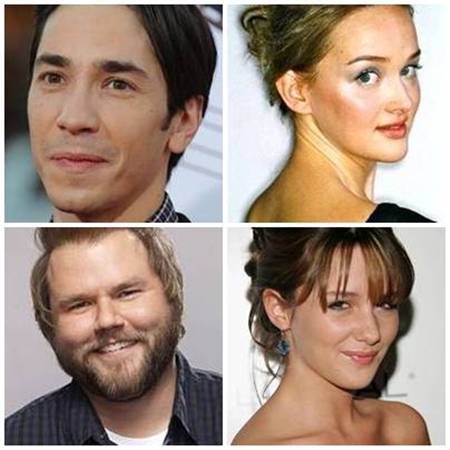 Well I'm not sure if you're familiar with Minnesota, but if so, I hear that there are filming over there. Surely you've heard of irresistible Justin Long. Ok then, he and his good-looking society including Teeth's Jess Weixler, Apes primatologist, Tyler Labine (oops!) and Californication's Addison Timlin, are teaming up for the movie titled Lumpy, and somewhere in Minnesota they're circling with principal photography.
Evan Jones (Book of Eli), Michael Landes (Just Wright) and Shelley Long, who has been criminally absent from feature films for years, costar in the directorial debut of Ted Koland, who also wrote the screenplay.
I do not know but I feel the film begins with opening sequence of wedding in Arizona, (not just near Minnesota): a young bride (Weixler) and a groom (Long) have their dream wedding and best man Lumpy (Labine) performed brilliantly and they were so glad to have him as a part of their party.
However, the idyll did not last very long, for soon Lumpy died. The young couple had to cancel honeymoon and return to the Chain of Lakes, Minneapolis (Here we are! They shoot those scenes in the first place!), to arrange the funeral. Slowly they begin to realize that Lumpi is not the one who they thought he was … And that's all I can tell you right now.
Lumpy is produced by Dave Abbitt, Jen Roskind, and Sharyn Steele.
A release date has not yet been set, but I'd bet dollars to doughnuts that this is a 2012 for an indie that could appear at SXSW.
Welcome to mirthful episode of No Good TV's up close with Carrie Keagan featuring Justin Long and Bruce Willis from the smash Live Free or Die Hard.
[youtube]http://www.youtube.com/watch?v=J-UYH1udtbo[/youtube]
Bruce Willis & Justin Long Die Hard with Carrie Keagan