Movie News
Liev Schreiber As The Real-Life Rocky – Chuck Wepner?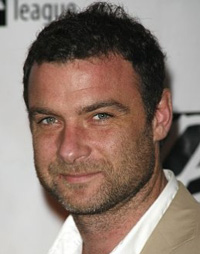 Liev Schreiber
spoke with MTV about his possible next role in biopic of
Chuck Wepner
. "Risin' up, back on the street, did my time, took my chances…" Well, if you still don't remember who this guy is, let us remind you! I'm sure you all watched
Rocky
, so you all know the story. Wepner, nicknamed "The Bayonne Bleeder," debuted as a professional boxer in 1964 and began posting many wins and some losses. But he is best known by his 15 rounds with
Muhammad Ali
in 1974, and that brave decision was exactly the thing that insipred
Silvester Stalone
to make an image of fictional boxer Rocky Balboa. As this actor said: "Wepner, a battling, bruising club fighter who had never made the big time, was having his shot." Maybe that's the best explanation of Wepner's life, so this new project could be some kind of reincarnation of the well-known story, with the fact that no fiction is needed to get involve this time, because this certainly is real-life tale of the men who had guts to challenge  a lot of famous men over the years, from George Foreman and Sonny Liston to Andre the Giant in later years. So, Schreiber's plan is to bring Wepner's story to the big screen, and as we heard,
Jeff Feuerzeig
will have anoportunity to direct this movie. Is this one going to be as successful as Rocky's adventures? It seems that whole group gathered around Schreiber is pretty excited about the new project, and we'll be watching them all in the eye of the tiger!
Muhammad Ali vs Chuck Wepner Round 15 (final round) 1975:
[youtube]http://www.youtube.com/watch?v=x7I-98nGXcc[/youtube]