Movie News
Logan Lerman to Star in The Only Living Boy In New York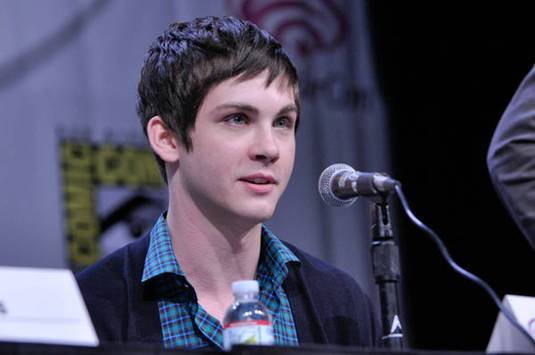 Thesp Logan Lerman is attached to star in The Only Living Boy in New York for helmer Seth Gordon (The King of Kong: A Fistful of Quarters).
This indie drama takes its title from the Simon and Garfunkel song of the same name but according to short plot doesn't appear the film was motivated by song. Simon wrote this as a thinly-veiled message to Art Garfunkel, referring to a specific incident where Garfunkel went to Mexico to play in the film Catch-22.
On the other hand, The Dilemma screenwriter Allan Loeb wrote a twisted coming of age story in which a young man, played by Lerman, realizes that his arrogant father has an affair. The son tries to stop it but found out that he fell in love with the same woman and still get advices  from a strange neighbor.
Logan Lerman isn't yet 20 years old, but he has a fast-rising film career. Lerman pinched his first tentpole role in Percy Jackson & the Olympians: The Lightning Thief, you know, a trouble-prone Percy Jackson is having problems in a high school…, which has a sequel in the works! He will next appear in the awful-looking 3D version of The Three Musketeers and he's as well set to star in an adaptation of The Perks of Being a Wallflower , an epistolary novel written by American author Stephen Chbosky, alongside  Emma Watson.
As for Gordon, his new film Horrible Bosses starring Jennifer Aniston, Jason Bateman, Lindsay Sloane, Kevin Spacey and Colin Farrell, and opens July 8th.
No word yet on when this will shoot, but it'll probably wait until Lerman ends The Perks of Being a Wallflower and Gordon finishes up Horrible Bosses.
See us on Facebook !
[youtube]http://www.youtube.com/watch?v=uvHqXkUZaS4[/youtube]
The Three Musketeers (2011) – Trailer (HD)