Movie News
Marvel Hires Writer Mark Bailey For Black Panther Movie
Well, guess what, folks from Marvel Studio are now more than serious about that Black Panther project.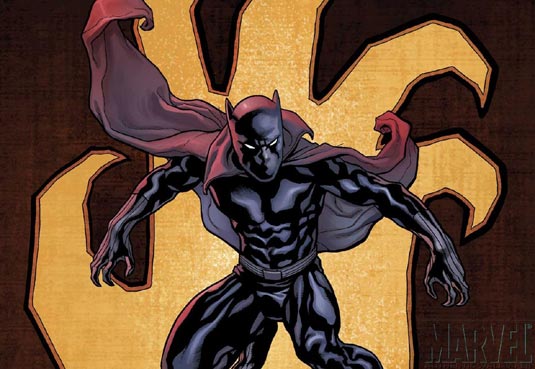 At least, that's what we had a chance to read from the latest reports that go like this – the studio has finally hired a documentary writer Mark Bailey to pen the adaptation.
Surprised with this news? Who cares, as long as T'Challa is back!
Let us remind you that Wesley Snipes was attached to an adaptation back in 2006, but the movie never happened.
Then, director John Singleton was brought in to helm Black Panther in 2007 with Chiwetel Ejiofor for the role.
G.I. Joe: the Rise of Cobra's Adewale Akinnuoye-Agbaje has discussed negotiating for the role in both 2009 and 2010, with no luck.
Now, we have Bailey on board, man with quite impressive background in documentaries (although an unusual choice for this adaptation), such as the 2003 HBO documentary Pandemic: Facing AIDS and A Boy's Life.
"T'Challa is heir to the centuries-old ruling dynasty of the African kingdom Wakanda, and ritual leader of its Panther Clan. His mother died in childbirth, earning him the enduring hatred of his adopted elder brother, Hunter, who also resented T'Challa for supplanting him in the royal household.
Hunter would become the White Wolf, leader of the Hatut Zeraze (Dogs of War), the Wakandan secret police. Their father T'Chaka remarried, but his second wife, Ramonda, seemingly ran away with another man when T'Challa was eight. When T'Challa was a teenager, T'Chaka was murdered by Klaw, a Dutchman seeking to plunder the rare Vibranium metal unique to Wakanda, but T'Challa used Klaw's own weapon to maim him and drive him off.
T'Challa studied in Europe and America, then underwent ritual trials in Wakanda – including defeating his uncle S'yan, the existing Black Panther – to win the heart-shaped herb, enhancing his abilities and linking him spiritually to the Panther God Bast.
Now Wakanda's ruler as the Black Panther, he disbanded and exiled the Hatut Zeraze and continued transforming his country into a high-tech wonderland. When tribal war broke out, T'Challa restored peace by condemning the Jabari tribe, and by picking Dora Milaje ("Adored Ones") from rival tribes to serve as his personal guard and ceremonial wives-in-training."