Movie News
Megan Fox as Aspen in Movie Adaptation of Turner's Comic Fathom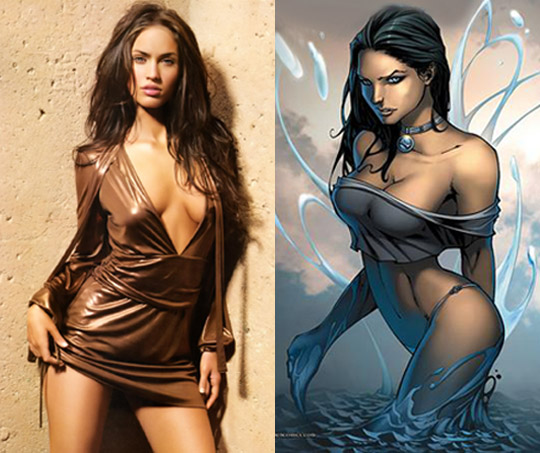 Megan Fox signs up for the lead role in a movie adaptation of Michael Turner's comic "Fathom," reports IESB.
Fox will reportedly play the role of Aspen, an amnesic and super-powered mermaid discovered at sea as a child. She is not literally a mermaid, her anatomy is similar but not human.
The principal character in Turner's Fathom universe, Aspen Matthews continues to serch for clues from her past in order to balance the turmoil between the two worlds she's inhabited. Stepping off the Paradise cruise ship in 1984, Aspen was adopted by the naval officer Captain Matthews and subsequently raised under his supervision. An adopted failed Olympic swimmer and marine biologist, Aspen finds herself in involved with an aquatic humanoid race called the Blue.
Michael Turner's death this past June threw the project into doubt.
Comic Book Resouces asked him in August '03 about the status of the Fathom movie, Turner said he was, "really, really excited about it and optimistic."
The live-action movie was set up with James Cameron and Linda Wolverton was on the second draft of the screenplay.
The Aspen Comics team stated that, were they casting the film, the title character, Aspen, would be played by Denise Richards or Jessica Alba…or Megan Fox?