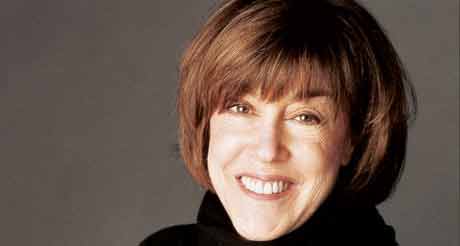 All Pride And Prejudice fans out there are going to love this news! Remember Nora Ephron, the lady behind Julie and Julia project?
Yeah, apparently that lady is now attached to direct movie entitled Lost in Austen, which is already being described as a modern take on Pride and Prejudice.
We had different versions of this story, but what the hell, when we can have Adam (directly from heaven) in 3D, I guess we can handle Pride and Prejudice once again!
So, what do we know about the whole thing at this moment? First of all, we know that Ephron is currently writing the script which is based on a 2008 ITV miniseries scripted by Guy Andrews.
Just for a record, Lost in Austen wasn't a huge hit for ITV but it was well-received by critics.
As for the story, it follows a modern Gotham girl transported into the middle of Jane Austen's Pride and Prejudice.
Sam Mendes and Pippa Harris will be in charge for producing the movie through their Neal Street Prods. Banner, while Sony Pictures will be behind the project.
Any thoughts on this one?